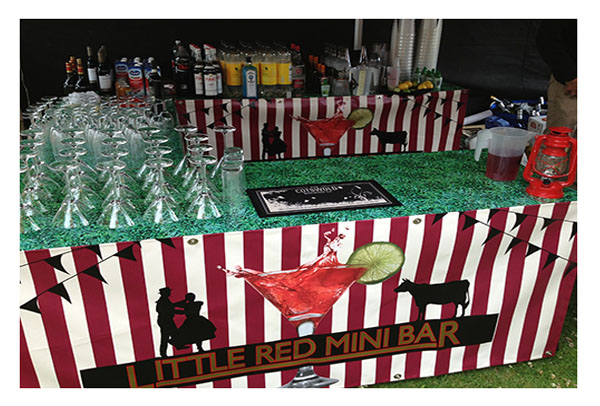 Planning an indoors event? Already have a marquee? No access for our vehicles?
No problem!
We are now pleased to offer our mobile bar service. Offering the same fantastic style and products as our bus bars, our mobile bar service is the perfect solution for events both indoors and out.
With stylish bars that match the rest of our fleet, our mobile bars can be set up with or without a gazebo, to suit any occasion and location.
Our team of dedicated staff will work with you to supply exactly the drinks you require for your special event.
PRICING
PAY BAR
up to 100 guests – £200+VAT
100-150 guests – £175+VAT
150-200 guests – £150+VAT
200+ guests – FREE! (subject to minimum bar spend)
FREE BAR (unlimited drinks for up to 6hrs)
as above plus £15+VAT per person (min 100 guests)
Don't hesitate to get in touch for a personal quote from one of the team.